Welcome to Soar Pretty Cure! Wiki!
Soar Pretty Cure!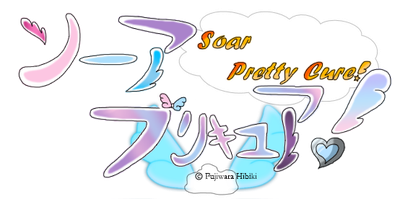 Welcome
To the Soar Pretty Cure! Wiki. This wiki provides all the information on CureHibiki's Pretty Cure series!
Soar Pretty Cure! Information
Soar Pretty Cure! is a fan created Pretty Cure series that focuses on two girls who aren't friends but they somehow gain the power to transform into legendary warriors of the sky to fight against mysterious villains. The two Cures at first must always transforms together but eventually learn to transform alone. The series consists of two seasons which will both contain 26 episodes. There is one prologue like episode as well as two upcoming movies based on the series and three upcoming All Stars movies to top it all off.
Upcoming News
Episode 0 is to premiere on September 25th, 2016.
A new single under the name of "Aurora・Skip!" will be released on January 11th, 2017.
The first season's premiere date has been extended to January 7th, 2018.